It's the most wonderful time of the year and the holiday season will be bright. For those pursuing pharmacy residency, however, this can be a quite stressful time with ASHP Midyear Conference around the corner. The ASHP Midyear Conference is one of the largest pharmacy conferences in the world and serves an opportunity to receive Continuing Education (CE) credit, network and meet your potential residency programs. Do not fear or fret! Here are this years' residency preparation tips to ensure you shine bright like a diamond during Midyear.
"Confidence comes from being PREPARED" – John Wooden
Pre-Game:
Do your research
Prior to Midyear, use the directory (HERE) to search for residency programs you may be interested in. Review these programs' websites and social media sites for additional information. Develop purposeful and thoughtful questions you have for the programs you are interested in. Be sure to ask questions that are not easily answered by information provided on programs' web/media sites. You may also consider reaching out to residency program directors (RPD) or current residents via email or through the Personal Placement Services (PPS) portal prior to the conference. This may help you further delineate which programs you will talk to at the conference or serve as an opportunity to set up in person interviews for Midyear.
Develop your playbook!
Having a plan of action and a detailed schedule will allow you to have a successful Midyear experience. If you have registered for PPS, ensure you block off showcase times and other times you are unavailable in your PPS portal to ensure interviewers do not request interview times when you are unavailable. Print your PPS schedule and maps of the PPS and showcase floor plan. It may be beneficial to create a calendar or master schedule for each day to ensure you are punctual and present for all of your Midyear events.
Self-branding
Print your most updated CV on conventional paper (>25% cotton). Have 2-3 people review your CV for content and grammatical errors prior to printing. Print 10-15 copies or potentially more if you're participating in PPS interviews. Bring plenty of business cards and pass them out like M&Ms. Consider other things that may make you stand a part. For example, you may consider making a portfolio with your CV, poster presentations, publications or other works that make you stand out. If you are presenting a poster on your research at Midyear, you may consider inviting prospective residency programs representatives to your poster presentation.
"Things come to those who wait, but only the things left by those who hustle" -Abraham Lincoln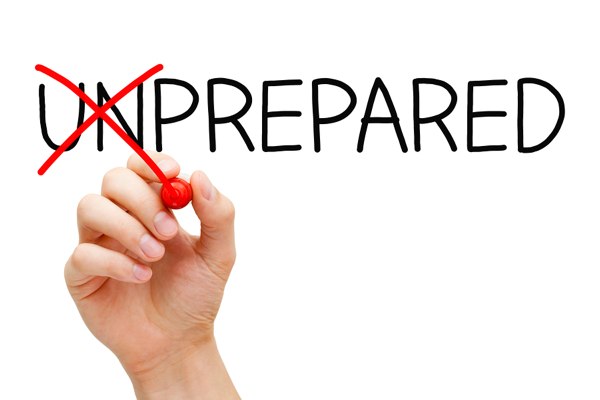 Game Time:
Present your best self
Business attire is the dress code for the Midyear Conference, especially if you are participating in PPS. Blazers and slacks (suit and tie for men), or skirts with stockings for the ladies, will ensure you dress the part to secure your residency. We recommend you refrain from distracting colors and patterns; wear power colors such as black, blue and gray. A padfolio to hold your CVs and business card holder will add the finishing touches to your professional appearance for Midyear.
Take Notes
After speaking with the programs and asking your THOUGHTFUL questions, write down their answers and any pros/cons you have before heading to your next booth. Trust us, you will forget!
Breathe and shine
The residency booth and PPS experience can be intimidating. You are trying to impress your potential employers, there are other applica
nts and people around at all times, and lastly, people can become pushy and intense. Throughout the process, remember to breath and even schedule yourself small breaks between transitioning from PPS interviews and Midyear booths. Be your BEST self and allow your personality to shine through while interacting with EVERYONE. Remember, the world of pharmacy is small.
"No matter what you do, give it everything you have. Be the best, not the second best" –Michael Jackson
Go Above and Beyond:
Attend educational sessions
Take advantage of the available learning opportunities and complete CEs. As you transition to being a pharmacist, CEs become commonplace and keep you abreast of new pharmacy trends and practice.
Poster Sessions
Poster sessions may also provide an opportunity to learn and see the into current research at various healthcare system. Visiting the different posters also provides insight to the kinds of projects that are completed during a residency. For programs you're interested in, it may be of benefit to visit the current resident's poster for further details regarding their projects.
Network
Thousands of pharmacists will attend the conference; all with their own personal journeys, interest, ideas and career paths. Be sure to step outside of your comfort zone and meet a brand new face. They may have beneficial educational or residency advice.
Do social media.
ASHP LIVE is an app available that provides conference details and allows for attendees to engage through posts, pictures and likes. We recommend downloading the app as it also has features that will aid you in scheduling your Midyear events, appointments and interviews. Enjoy the ASHP LIVE app and other forms of social media professionally.
Accept the invitation
During the conference, you may receive invitations to attend receptions or you may have receptions scheduled for your school, state, or pharmacy organizations. Be sure to attend these events as this serves as an opportunity to meet, greet, and network with individuals with similar career goals and potential employers
"Work Hard! Have Fun! Make History" –Jeff Bezos
Post-Game:
Say Thank You!
Do not forget to say thank you after your complete your PPS interview. Thank-you cards add a personable touch, however, thank you emails are also acceptable forms of communication (and sometimes preferred).
Enjoy yourself
We understand that this is a busy conference, but enjoy yourself. Attend and enjoy the night outings and the city of Orlando while you are there. Let us not forget, the world of pharmacy is small. Do not undo your hard work and efforts while having fun. It is important to shine bright, be safe, and be professional at all times.
By: Ashley Oliver, PharmD. Dr. Oliver is an Ambassador for PILs